To set up your email follow these steps:
1. Open the
Settings
application on your device's home screen.
2. Open
Mail, Contacts, Calendars.
3. Press
Add Account...
.
4. Select
Microsoft Exchange.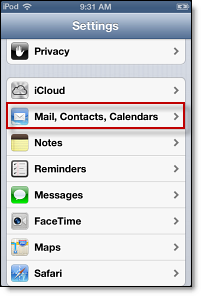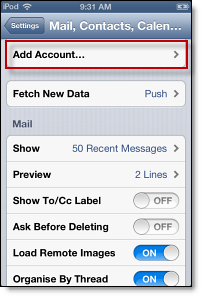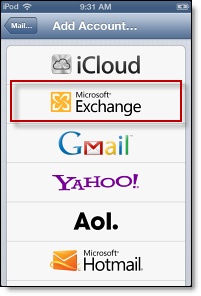 5. In the
Email
field, enter your full email address.
6. Enter your password as the Password.
7. Press
Next
at the top of your screen.
8. Enter mail.dow.catholic.edu.au in the
Server
field.
9. Put secondary in the
Domain
field.
10. Enter your login name as the
Username
and your school login Password
11. Press
Next
at the top of your screen again.
12. Select the Google services (Mail, Calendar, and Contacts) you want to sync. To receive and respond to meeting requests on your device, both
Mail
and
Calendar
need to be turned on, and
New events
needs to be enabled in your Google Calendar settings.
To enable 'New events', sign in to your Google Calendar using the web browser on your phone or computer. Go to Calendar Settings > Calendars > Click on the Notifications for the calendar you want to sync. Under Email check 'New events' (and any of the other Invitation settings you want enabled e.g. changed events, cancelled events, event responses), and click Save.